Trade Associations

IMARK Group, Inc. is a member-owned marketing group made up of over 900 independently owned electrical distributors throughout the United States. Our membership includes over 80 members in the Top 200 largest distributors in the county. Member companies serve their local customers from nearly 3,000 branch locations. With over 18% of the US electrical distribution market, the members of IMARK Group, Inc. constitute the largest member-owned, member-governed cooperative in the US electrical industry.

While electrical distribution is a $72 billion industry, we are much more than a distribution channel. We are solution providers—salespeople, product experts, skilled and technical professionals, warehouse associates and drivers—that bring the latest technologies to our communities.
The National Association of Electrical Distributors (NAED) is the voice of the electrical distributor. We provide members with the best tools, information and assistance to help them thrive and improve the electrical distribution channel
Equity Plumbing is a National Marketing/Buying group providing a wide range of marketing resources and services to independent wholesale plumbing Distributors and Manufacturers.
Through Equity Plumbing, Manufacturers (vendors) gain access to a national wholesaler network through proprietary marketing plans, special promotional materials, one-on-one meetings, and advertising opportunities, uniquely tailored to each Manufacturer's specific marketing needs and sales goals.

Omni Corporate Services Ltd., Inc. is the premier buying group in the plumbing and heating industry. The group consists of 240+ plumbing wholesaler-distributors across the United States and more than 120 of the best-known manufacturers of plumbing products.
For over 30 years, Omni has provided its Member wholesalers with the resources to succeed in the ever-changing business world through innovative marketing and promotional programs. Through our purchasing power, we have been able to provide a competitive balance for the independent plumbing distributor.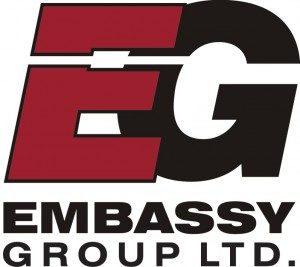 Established in 1991, Embassy Group Ltd. is a highly respected 100% Member-owned buying group. Our owners are a select group of independent plumbing, HVAC/R and PVF wholesalers with over 700 branch locations throughout the United States